A stability test is carried out to verify ship characteristics: displacement, LCG (longitudinal centre of gravity) and VCG (vertical centre of gravity) in the lightship condition. It can be divided in two stages :
A Lightweight survey, used to establish the lightship displacement and LCG by measuring drafts or freeboards.
An Inclining experiment, used to establish the VCG, normally by moving a series of known weights in the transverse direction, and then measuring the resulting change in the equilibrium heel angle of the ship.
Accurate lightship characteristics are necessary to calculate the loading conditions used in the stability booklet.
Inclining test are conducted in accordance with a detailed standard which is approved by the Administration and, usually, in the presence of an authorised surveyor.
With 25 years of experience and the conduct of more than 150 stability tests, we master the procedures and have the adequate equipment to facilitate measurements and ensure high accuracy to achieve reliable results.
Equipment
We have the following equipment to conduct the test :
2 Pendulums with their trough
A calibrated and certificated dynamometer to weigh the inclining weights (up to 2.5 tons)
A density meter to measure the specific gravity of the (sea) water
Improved means for reading draft marks and/or freeboards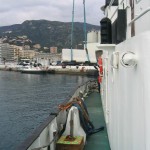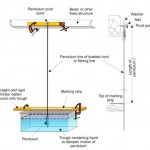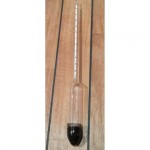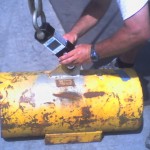 The Builder/Owner will supply :
The ship in seagoing state, prepared and moored in a suitable place for inclining experiments
Drawings : general arrangement, general construction plan, lines plan, midship section, location of draft marks, tanks arrangement
Inclining masses
Arrangements for moving inclining masses (may be supplied by a shipyard)
Means for reading tank or bilge soundings or ullages
Practical information
All our test equipment can be flown on commercial airlines for overseas stability tests. Indeed, we have already carried out several stability test in Turkey, Malta, Morocco, the Balearic Islands, Spain, Italy, Philippines …
Stability tests are usually performed in a single day for vessels of less than 40 meters and 2-3 days from 40 to 80m.
If no lines plan is available, nor construction sections, we can scan the ship's lines
Contact us for more information.
Tél. : +33 (0)4 93 64 52 34
Mob. : +33 (0)6 89 10 60 12
e-mail : stab@mchl.fr