We have been using for many years software developed by SISTRE: CIRCE 3D, MAAT and MAAT Hydro +.
Considered by many as the "Rolls-Royce" hull surface modeling software, the prestigious references include DCNS World leader in naval defence, CMN, STX and Piriou shipyards, Bassin d'essais des carènes (French towing tank) Val de Reuil …
Many general purpose 3D modelling softwares can quickly model shapes, but are often disappoint when trying to obtain a surface with "ready to built" quality. Indeed, the surface must not only be smoothed in its entirety, but it is often necessary to refine the model by applying locally complex operations such as connecting surfaces with variable continuities (a chine which disappears into the surface …), stem cones, bow bulbs … A "zoom" on these sensitive areas, essential in terms of hull building, quickly shows the supremacy of MAAT for shape modelling and smoothing of these complex shapes.
After modelling "ready to built" surface(s), we can model the framework which will support hull plates. Indeed, MAAT has an "intelligent" module of structure design.
The power of our modelling tools allows to generate a coherent set of smoothed surface + supporting structure network (frames, longitudinals …) whether a ship or any other complex shape (building, monumental sculpture …).
MAAT files can of course be imported by MAAT HYDRO + for stability calculations.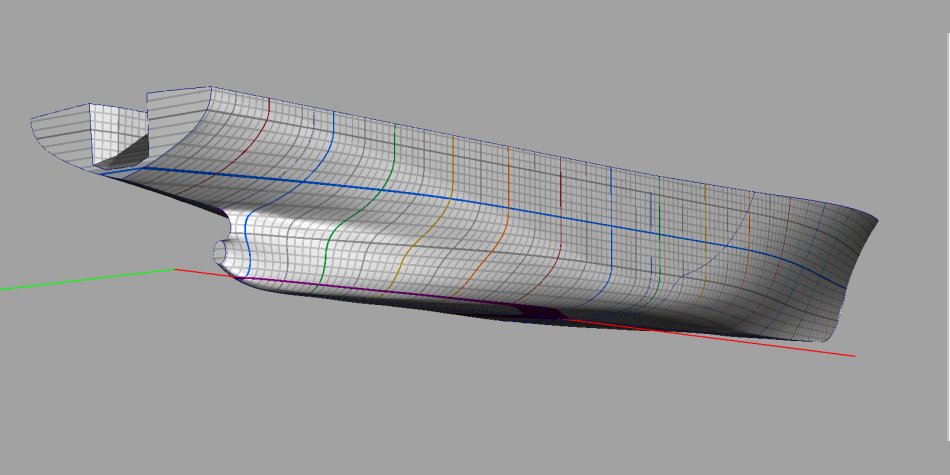 Tél. : +33 (0)4 93 64 52 34
Mob. : +33 (0)6 89 10 60 12
e-mail : stab@mchl.fr